The IRS announced the 2017 retirement plan limits today. The 0.3% cost-of-living index was not enough to cause adjustments for the 2017 tax year for most items.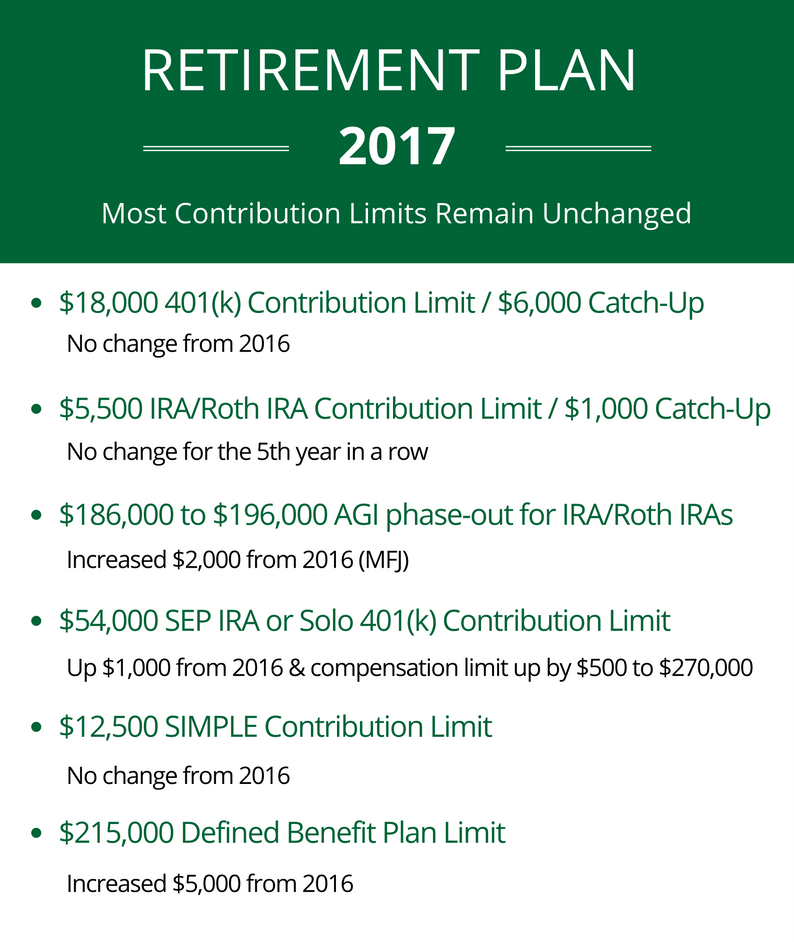 Review the official announcement from the IRS for more details: IRS Announces 2017 Pension Plan Limitations; 401(k) Contribution Limit Remains Unchanged at $18,000 for 2017.
All announced tax changes will be included for the 2017 updates from Money Tree Software, available in January of the new year.