---
Are you determining if now is the right time to add Money Tree's financial planning software to your practice?  Here are three reasons to add software to your practice in the month of November.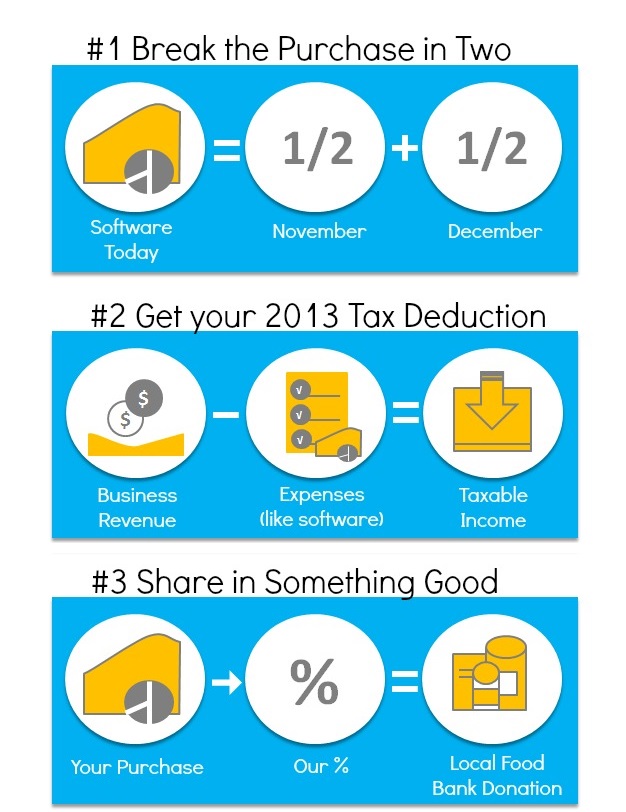 Reason #1 – Take advantage of a special offer for November. Get the financial planning software your practice needs today, and split the payment between November and December.
Reason #2 – Get the software you need before year-end to account for expense in 2013, reducing this year's taxable income.
Reason #3 – We would love your help to make a BIG impact in helping feed families for the Holidays! We are donating a percentage of all November sales to local food banks.