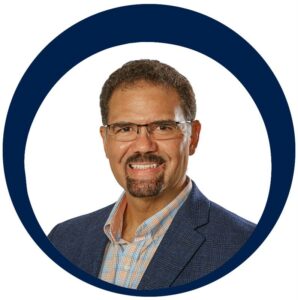 The Moneytree integration with Albridge has returned, albeit under a new name, Pershing X.  
Albridge Solutions, Inc. is now Pershing X, Inc. – a new business unit of Bank of New York Mellon. Pershing X aggregates data from hundreds of sources to provide a consolidated view of assets, which can lead to a deeper, richer advisor-client relationship.  
On March 14, Moneytree released an updated integration that will allow advisors to pull in their client investment data from Pershing X. 
Furthermore, Pershing X is creating a new platform to help advisors manage and connect multiple technology tools into something similar to a "Google Suite" for advisors, and the former Albridge tool will play a key role in this project. (Learn more.)    
Client data gathering can be challenging, time consuming, and tedious. But, it's also one of the most important steps in establishing strong relationships with your clients. We hope this new integration with Pershing X will increase your productivity so you can spend more time with your clients. 
Available to users of Moneytree Plan
Due to the Pershing X technology, this integration is only available in our most robust financial planning solution, Moneytree Plan. From Moneytree Plan, you will be able to import your client investment portfolios similar to how other Moneytree integrations work. And, just like other solutions that Pershing X supports, your CRD number will drive the client data that will be imported. 
The Pershing X integration is accessed similar to other Moneytree integrations – through the Client section.  
But, before you can access the integration, you need to gather two pieces of information from your back office or broker dealer/custodian:  
Your Financial Institution ID: This is the number that identifies your broker dealer/custodian and is specifically assigned by Pershing X.

 

Your Partner User ID: This is your username and is specifically assigned by your back office or broker dealer/custodian.


Your back office or broker dealer/custodian will then set up a connection between Moneytree and Pershing X and create the necessary credentials. They will notify you when the integration is complete and relay those credentials back to you. Here's how you access your integration:  
From the Home page, go to Clients. 

 

Next, you will go to Imports. 

From there, you will select Albridge/Pershing X as the data source.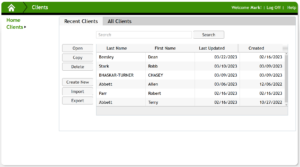 You will then be prompted to enter your FI ID and Partner User ID, as shown below.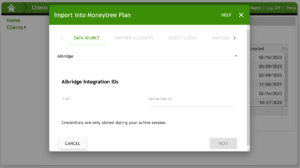 Importing data with Pershing X
Once the credentials are accepted, you will see a listing of your clients. Simply click on the client you are working with, and the investment data will import into the planning scenario you are working on.  
Pershing X does not allow for a full one-time import of all client data at this time. Nor do they allow for automatic updates through this integration. The reason for this is that you as the advisor are building specific plans at a point in time for each client – even if that means multiple scenarios for the same client. And, we do not want to automatically update financial plans with new information without your knowledge – as it may change the original purpose for what you were looking to communicate to your clients. 
Prior to the disruption of the Albridge (Pershing X) service, Moneytree had hundreds of clients using this integration and we hope to return to that level as we believe this is one of the most valuable integrations available to our clients. 
Feel free to get in touch!
Should you have any questions about the Pershing X integration, please contact Moneytree Support at 877-421-9815 Extension 0.