In today's selling environment, let's face it, clients are fatigued. They are fatigued because of staying home, working remotely, educating the kids during the day, and just simply because they are overwhelmed with everything COVID-19 has brought us in 2020. And to top it off, most people don't like to be sold to.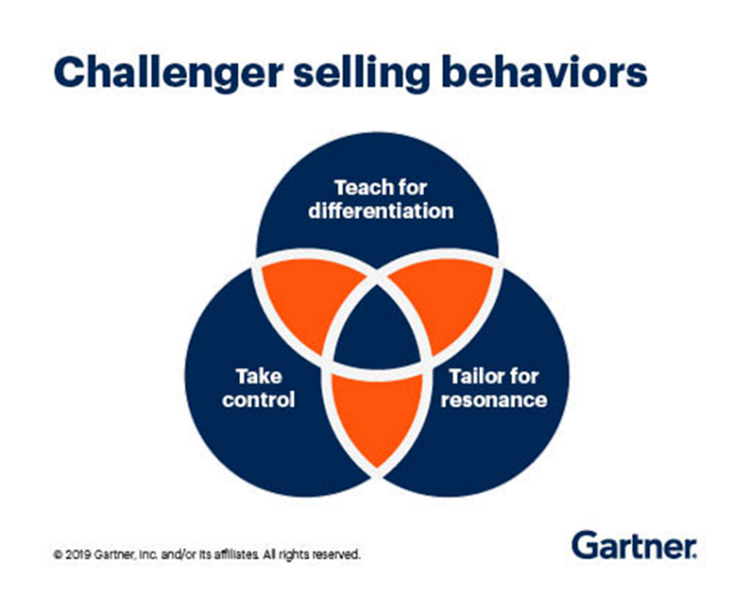 So, now is the best time to look at a different approach to grow your client base. The Challenger Sales method focuses on three selling behaviors:
Teach for differentiation
Tailor for resonance
Take control of pursuing client goals in a non-aggressive manner to overcome risk aversion
The method establishes a framework that allows your insight and expertise to become the differentiator to help engage and win over new clients!
And, full disclosure, I do not work for Gartner nor am I being paid to tout their sales process. I have personally used this sales methodology for over a decade and can attest to its success.
Teaching for differentiation
The key to teaching successfully is using your unique strengths and experiences in financial planning. What is it about your financial planning skills that attract new clients? What do you know about the market, investments, economy, consumer behavior, or any other facet of the industry that would be helpful to potential clients?
One example might be that you have studied research on consumer behavior as it relates to retirement planning. In your initial discussions with clients, share with them the research that explains why people have anxiety toward retirement and financial planning. You can back this up with facts, data, and resources and provide insight to your prospective clients so they can see a clear picture on how you can help them reach their retirement or financial goals.
Once you have established your unique strengths and how to convey them to the customer, you follow six steps:
The warmer: After initial introductions, learn more about your clients and begin discussing the problems you know others face when it comes to financial planning. There is fear, anxiety, and an overall reluctance or lack of discipline to put a plan together. Begin reviewing the data you have found—benchmark data is helpful.
The reframe: Provide a fresh, optimistic perspective that addresses the required change in behavior that makes the customer think differently about financial planning, now that you have laid out the data.
Rational drowning: Provide a case study with specific data on the results when the required change in behavior takes place. What you are doing here is informing the client of the good, bad, and ugly of financial planning with the proposed behavior change—helping them realize there is no reason to have fear or anxiety. You want to overwhelm them with data but avoid "dumping" the data on them. This is a conversation you are having with them—be empathetic and helpful.
Emotional impact: Tell a story to tie the customer to the data you have presented them. You want to draw parallels to other clients so they can see the value of using the insight you have provided, and you've been there before.
A new way: Time to provide a generic solution. You haven't asked all your questions yet, so you can't give specific recommendations. Focus on the behavior changes you have been discussing and how they can implement those and move forward—whether it's with you or another advisor. This is where you show your confidence and professional maturity in helping them with something that may not directly benefit you should they choose another advisor.
Your solution: Now is when you explain your specific process of taking customers through the required change in behavior first and then how your financial planning process will help them achieve their goals.
This was a quick summary for you to learn about the Challenger Sale methodology, and I highly encourage you to consider this process to improve your close rate.