When it comes to financial planning, people with special needs have traditionally been underserved and sometimes completely overlooked.
Brothers and business partners Brendan and Caleb Harty want to change that.
"It's personal for us," Brendan said. "Caleb's brother-in-law has Down Syndrome and a nephew of ours has autism. But even broader than that, we feel rewarded working with this community."
A Partnership Based on Values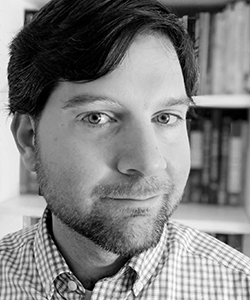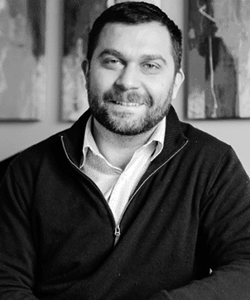 The Hartys, who work in the financial advising industry, responded by inventing an online calculator called Special Needs Map. It's a tool that helps financial professionals and attorneys to work primarily with parents to forecast the financial requirements of their children with special needs.
The goal is to ensure quality of life. Special Needs Map covers everything from housing to entertainment and vacations.
Special Needs Map is now available to users of Moneytree software. While there is an additional cost for using the Special Needs Map software, Moneytree clients will receive a discounted rate.
Patrick Spencer, Managing Director of Moneytree, said the partnership was a perfect match because of the companies' shared desire to create a more inclusive wealth management industry, one that takes the needs of all people into consideration, no matter how complicated their lives are.
Patrick credited the Hartys with creating a business solution for a moral imperative.
"Moneytree believes in making great things happen for other people," Patrick said. "We hope that Moneytree can help Special Needs Map grow its network of professionals and extend its positive influence to even more families with special needs. It's a win for advisors, a win for Special Needs Map, and a win for families."
Special Needs Map is one of many exciting new features and integrations to come to Moneytree. Since Moneytree's 2019 acquisition by Accutech Systems Corporation, much progress has been made to add further value for advisors.
Making Life Better
The brothers began developing Special Needs Map about a decade ago.
"We found that there was an enormous hole in the planning landscape," Brendan said. "We could not find any good special needs planning calculators that were for general use."
Before Special Needs Map, advisors would do their best to crunch numbers manually. The process was chaotic, labor intensive and, all too often, inaccurate. That's because most advisors don't know the right questions to ask about special needs to get the best financial forecasts for their clients.
The Hartys even heard of instances where advisors were avoiding the subject altogether with dismissive advice like, "Well, I suppose you will just leave whatever is left once you pass away."
Fortunately, Special Needs Map now automates most of the planning process.
The tool works by guiding the user through a series of intuitive questions about the parents, the needs and capabilities of the individual, and some financial assumptions.  At the end, it supplies a future estimate, based on the input information, for how much money may be required at the parents' death to help fund a child's long-term needs.
The end report is as comprehensive as it is easy to understand.
The brothers said developing Special Needs Map has been a long, arduous road, and worth every minute of it.
"What we are doing is trying to make life better for people," Brendan said. "In the end, that's the ultimate goal."