The Federal Reserve most recent quarterly report brought to light larger than previously estimated losses due to the Great Recession.  The findings of this report are splashed all over the news headlines today.  This article from LA Times reports the findings: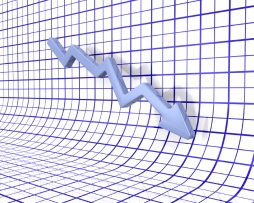 Average U.S. family's wealth plunged 40% in recession, Fed says
Los Angeles Times
June 11, 2012
By Don Lee
"The typical American family lost nearly 40% of its wealth from 2007 to 2010 as the Great Recession reduced household net worth to a level not seen since the early 1990s.  The net worth of the median U.S. family — one with an equal number of families richer and poorer — fell to $77,300 in 2010 from $126,400 three years earlier, after adjusting for inflation, the Federal Reserve said in a new report Monday."
The impact of the Great Recession was felt by all Americans, with "the biggest reduction in net worth, in percentage terms, affected young middle-age families, those headed by 35- to 44-year-olds. Their median net worth — total assets minus debts — dropped 54% to $42,100 over the period.
One of the biggest contributing factors to the depletion of family wealth was the sharp decrease in home values.  The more of a family's wealth tied up in their home, the greater the impact of dropping home values had on their wealth.  Subprime mortgages allowed people to buy more expensive homes than they could truly afford.  This helps explain why young middle-aged, middle-income families and families living in western states like California and Nevada experienced bigger than average losses of wealth.
While the average American's net worth is still much lower than before the Great Recession, the outlook has improved since 2010.  "Things have improved for many families more recently, separate Fed data show. Household net worth generally has increased since 2010 as the stock market rebounded, more people found work and housing prices stabilized in many parts of the country. In the first quarter of this year, net worth saw its biggest gain in seven years."  The first quarter of 2012 provided the average American household the largest gain percentage in net worth the past seven years.